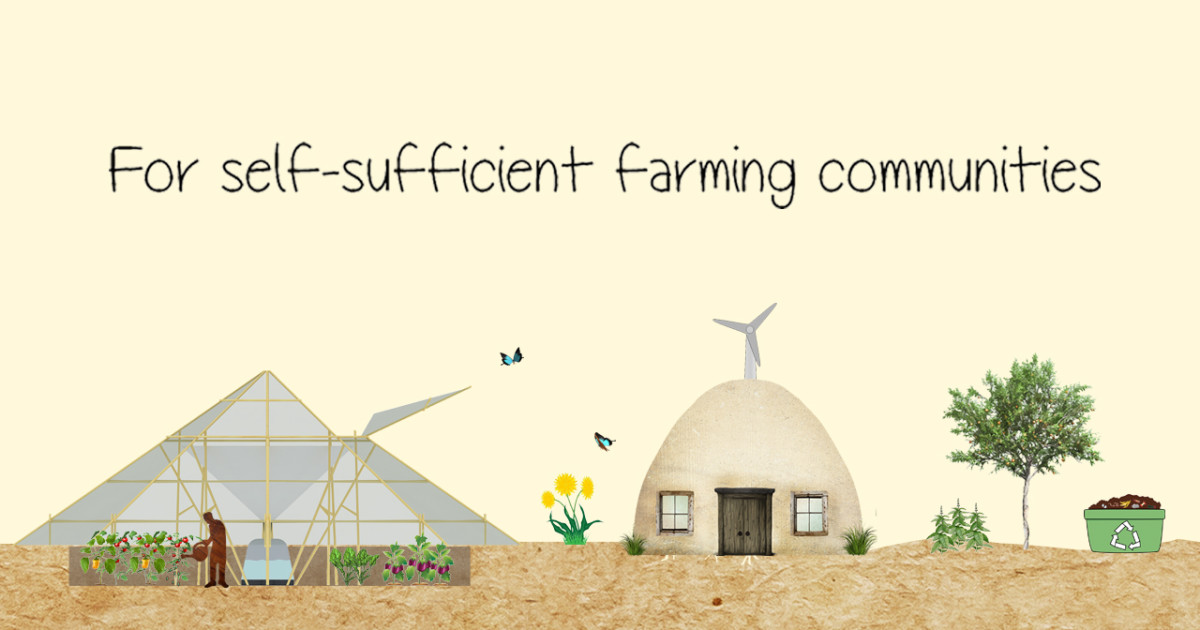 Every human being has the need for Safety: Food, water, shelter, companionship.

When the larger system can not deliver these resources, we will have to help each other out.

These are the steps I believe we have to take:

Step 1. Know who you would like to start a village with. Max 150 persons (according to dunbars number) –> google it.
* Stockpile food for about 1 year, which will act as a bridge to your own village-sufficiency

Step 2. Know what skills, resources and competences you have.

* Builders?
* Hunters/fishermen?
* Craftspeople of all sorts.
* Tools?
* "Food bridge"?
* Map put your skills and resources.
* Seeds

Step 3. Prepare and start building the Common House.

* for cooking common meals
* for dwelling in together until individual housing is built
* build the common house first as a symbol that "we are in this together".
* the firewood for the common house is gathered together in the daily action through "the fire wood team".

Step 4. Build Individual housing: Start with the largest family. Continue with smaller families and then individuals.

* Small houses for each family/individual. Every home solution for each individual need.
+ smaller homes are easier to heat
+ easier to look out for your own need of firewood


Step 5. Organize the daily and weekly rituals

1. Daily Time for self (healing, growth, spiritual work, alone time, praying)
2. Daily Time for group work (hunting, firewood, foraging, fishing, farming, building)
2. Daily Common lunch
3. Daily Time for family
4. Time for meeting in the "interest groups"
5. Time for the Village Dwellers to connect through dance, music, food and celebration

**************************

The Interest Groups

Have interest groups who are focused on certain areas. Each category has one main responsible person who receive information from village dwellers and pass it on to the council of elders.

The purpose of having interest groups is to know who you should turn to if you have a problem or want to learn more:

1. Physical Health
2. Mental Health
3. Housing & Building
4. Food preservation
5. Hunting
6. Tools
7. Vegetable Growing
8. Livestock
9. Foraging
10. Firewood

(what more groups are needed?)

There is one main responsible in each of these groups. And anyone who is drawn to the subject can join the weekly group meeting.
In these meetings there is place to discuss systemic or individual challenges and opportunities. Also a time to grow, question, learn, deepen knowledge and strategy.

Each group leader is responsible for the development of useful knowledge and skill in each category.

Resources for the development of the categories are: a) The Village Library and b) The weekly meetings and c) The council of elders.

The Council of Elders:

The council is elected in direct democracy by the village dwellers. Their role is to get information from each main responsible in each category 1-6. (more if needed)
The information is discussed and ideas are developed.

The Village Meeting:

Each week there is a Village Meeting. It is based on two parts. The first part of the meeting is where the weeks challenges, opportunities and possible solutions are presented to the Village. This part of the meeting concerns the village as a whole. Systemic development and updates.

The next part of the meeting is for information which is concerned for only a few members of the tribe. It might be to work on resolving relational conflicts and open discussion between fewer members.

**************

What do you think about this strategy?